For the more versatile use of AGELESS products
AGELESS automatic insertion machine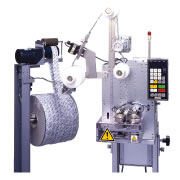 When connected to an automatic packing machine, pieces of AGELESS are cut from a roll and inserted one at a time. Irregular operations are also linked, providing an efficient method of sealing. Its compact design means it can be installed and connected to existing packing machines.
AGELESS seal check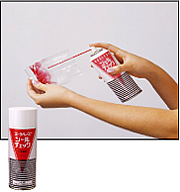 Checks the film seals and production flaws. One-touch spray type.
AGELESS roll storage bag No. 2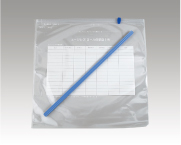 This bag is used to store the completed AGELESS roll. With a zip seal, a vacuum cleaner can be used to remove air easily.
Inquiries Concerning Products
Specialty Chemicals Business Sector
Oxygen Absorbers Division
TEL:+81-3-3283-4867 / FAX:+81-3-3287-1785