What we are
We are pleased to make your acquaintance.
We are Mitsubishi Gas Chemical , a company that seeks to create value to share with society  and fulfill the expectations of stakeholders.

What does MGC do?
MGC is one of Japan's leading chemical manufacturers.
We manufacture numerous products that are beneficial to society.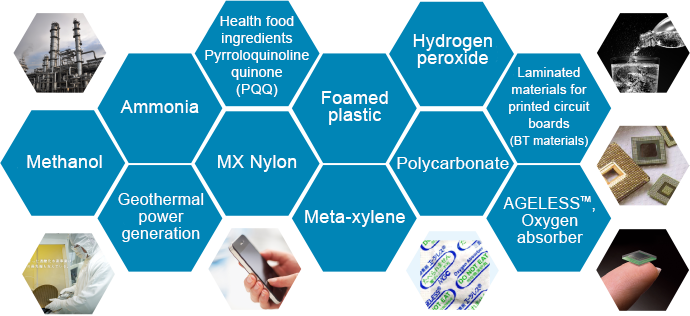 We make products in a wide range of fields from natural gas to basic chemicals that are used in day-to-day life, fine chemicals that require advanced technological capabilities, and functional materials. We also use proprietary technologies to develop new materials and create valuable products needed by society.

What kinds of products does MGC make?
We are active in two business sectors and
make a variety of distinctive products in each.
Main Products
Methanol, MXDA, aromatic aldehydes, methylamine/ammonia derivatives, MMA derivatives, xylene separation products/derivatives, formalin/polyol derivatives, geothermal power generation, and health food ingredients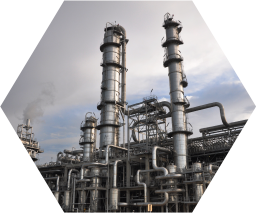 Main Products
Hydrogen peroxide, electronics industry cleaning agent, Iupilon™ polycarbonate, Iupital™ polyacetal, Reny™ high-performance polyamide , Iupizeta™ optical polymer, monomers for high refractive index plastic lenses, laminated materials for printed circuit boards (BT materials), LE Sheet™, and AGELESS™ oxygen absorbers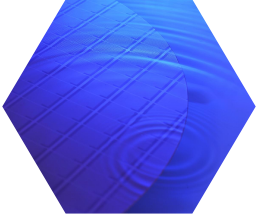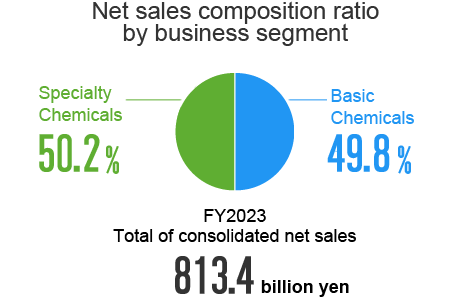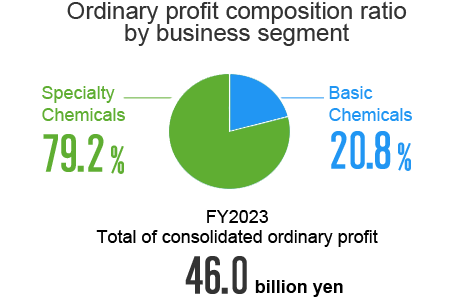 MGC in numbers


(FY2020)