Message from the President
"Creating value to share with society"
mutually benefits the company and all of us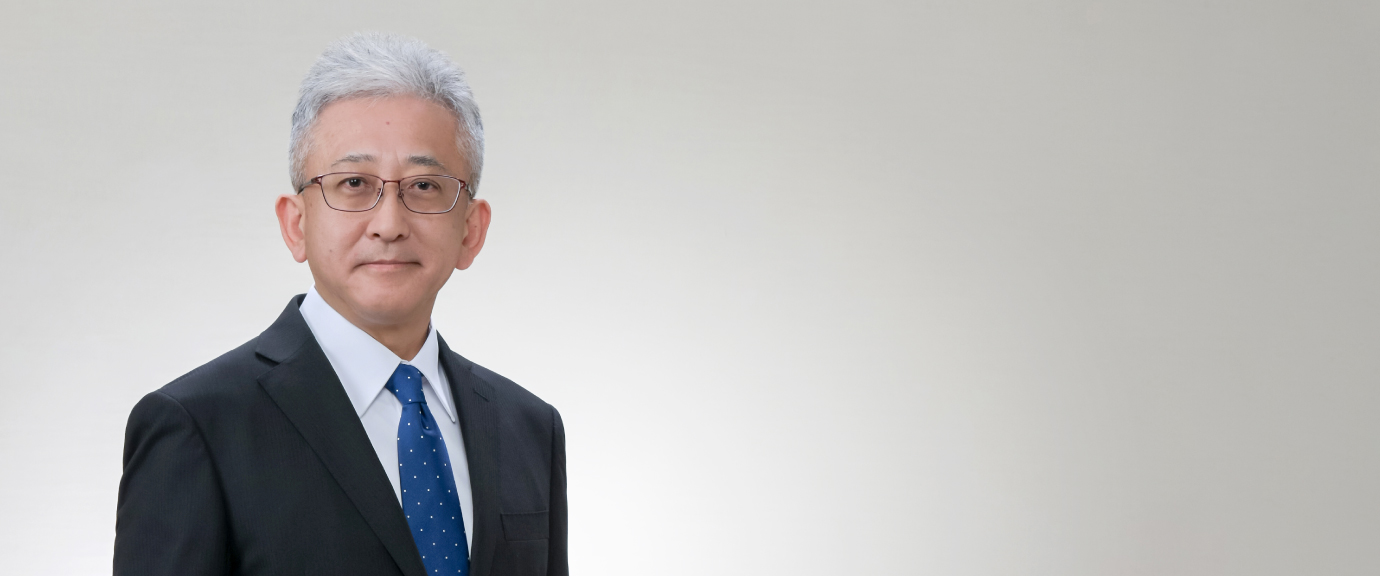 What we do
The Mitsubishi Gas Chemical Group specializes in developing chemical products ranging from basic chemicals to fine chemicals and performance materials. We seek to be an outstanding chemical company with original technologies and a strong presence in society by using our specialization to create value supporting both the sustained growth of our business and the realization of a prosperous society.
Our Mission
The Group's fundamental mission and our raison d'être is to "use chemistry to create value to share with society." For our business to succeed, we must offer technologies and products that provide value by accurately meeting the needs of society. This, in turn, requires that we clearly identify the needs that society has today as well as the needs it will have tomorrow.
Changing Society
The globalization of commerce in recent years is causing a whirlwind of change and giving rise to exponentially more complex business environments and social structures. The changes and trends range from the limited resources and energy to global warming, rapidly advancing IT technology, and demographic shifts caused by low birthrates and graying populations. People are also concerned about medicine, food, health, and safety. All of these trends are creating an increasingly diverse range of customer needs.
Our Contribution to Society
MGC Group comprises two sectors each specifically dedicated to basic chemicals business and specialty chemicals business. The value they contribute is in products spanning the basic chemicals of methanol, xylene, and hydrogen peroxide to products with highly specialized functionality, including high-performance engineering plastics, foamed plastics, semiconductor packaging materials, and AGELESS® oxygen absorbers, as well as life science products, such as antibody pharmaceuticals and fermented foods.
Business Growth, New Directions
We have achieved significant success with these businesses. However, generating sustained growth requires that we continuously improve our existing technologies while also devising new technologies that will extend our business reach into new areas. The Advanced Business Development Division leads the development of new operations in new fields, such as factory vegetable production. Expanding our business domain will enable us to apply our technologies to address current and future social needs, which will broaden our foundation for future growth.
Group Vision/Recap
Our MGC Advance2020 plan sets a clear path forward. Our Group Vision "to create value to share with society" will guide us as we advance the plan's strategies to grow our business and develop technologies to provide new value to society.
We are deeply aware that it is our stakeholders who provide and define the value of our company and our mission. I look forward to your continuing guidance and support.
Fujii Masashi
President and Representative Director