RP agent is effective only when the bags are hermetically sealed. Be sure that the heat sealer you have chosen is effective for hermetical sealing.
(These are not in the product line of Mitsubishi Gas Chemical Co.,Inc. For further information, please ask your distributor.)
The thermal seal machines(Heat Sealer)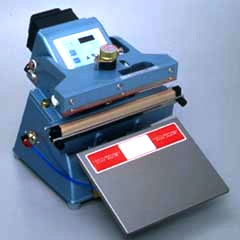 For mass production.
The seal bar(s) is heated up by impuls. At least 5mm, 10mm recommended, of seal width is reguired.
Clip Sealer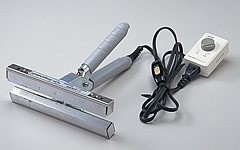 For small quantity work, test use and the large size package.
This is a hot bar type sealer. A knack / Plactice is reguried for proper use.