Message from the President
We will use our unique strengths to further enhance our earning power in all of our
fields of business.
The MGC Group Vision is to "create value to share with society." We seek to create value for society and for our economic growth by applying our unique technologies and strengths in a wide range of fields.
Our advanced technologies have established MGC as a leading provider of high-value products in the following fields.
Basic chemicals (methanol, etc.)
Fine chemicals (metaxylenediamine)
Resource & energy development (natural gas, geothermal energy)
Specialty chemicals for electronics (ultra-pure hydrogen peroxide)
Industrial plastics (polycarbonate, foamed plastics)
Food packaging products (AGELESS® oxygen absorbers, MX nylon)
We are developing and implementing strategies in each of these fields to further strengthen our earnings capabilities and drive our future business growth.
We have achieved significant success with our current businesses, but they have considerable exposure to economic conditions and the overarching external environment, which means there is no guarantee that they will continue to have success in the future.
To achieve sustained success, our businesses must evolve with society. When a current business appears on the verge of losing momentum or the operating environment is starting to show signs of change, we examine every avenue for revitalizing. At the same time, one of the core strategies of our new medium-term management plan is to actively create and cultivate new businesses. One way we will do this is through M&A that will enable us to branch out into different directions and develop new earnings.
Providing return to shareholders is a fundamental management priority at MGC. We consider our long-term vision for the Group along with our earnings performance, capital investment plans, and financial position in determining the optimal level of retained earnings to ensure ample reserves to continue enhancing our corporate value in the future. Our policy is to set the dividend distribution amount to reflect our earnings performance and fulfill our resolve to maintain a consistent level of dividend payments. When market conditions are advantageous, we will also consider returning value to shareholders through share buybacks.
We look forward to and deeply appreciated the ongoing support of shareholders, investors, and all of our stakeholders.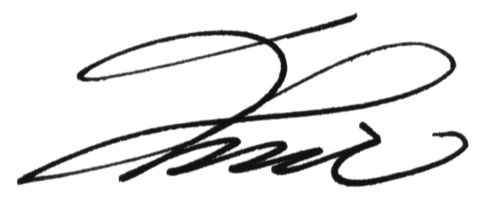 Toshikiyo Kurai
President and Representative Director