Neopulim™(Transparent polyimide varnish)
Neopulim™ is a solvent-soluble transparent polyimide varnish.
Because imidization is already completed, only solvent volatilization is required.
S100 and S200 are our standard grade featuring excellent transparency and high heat-resistance. By taking advantage of these features, Neopulim™ can be used for displays and various other optical applications.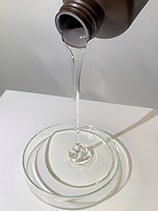 Advantages
High Heat-Resistance
High Transparency
Low Temperature Dry
Applications
For display materials
For optical materials
For insulating materials
For protecting materials in manufacturing process(as film)
 etc.
Properties
<Varnish Properties>
| Item | unit | S100 | S200 | Measurement method |
| --- | --- | --- | --- | --- |
| Viscosity | Pa・s | 35 | 55 | 25℃ |
| Non volatile content | wt% | 20.0 | 20.5 | Weight loss on heating at 320℃ |
| Solvent | - | DMAc/GBL | GBL | - |
<Film Properties>
Item
unit
S100
S200
Measurement method
Thickness
μm
50
50
Total light transmittance
%
89.9
90.4
JIS K 7136
YI
-
1.5
1.3
JIS K 7136
L
-
95.1
95.2
JIS K 7136
a* / b*
-
0.0 / 1.1
0.0 / 0.5
JIS K 7136
HAZE
-
0.1
0.1
JIS K 7136
Glass-transition temp.
(Tg)
℃
308
327
TMA
1% weight reduction temp.
(Td 1%)
℃
473
483
TGA
Thermal linear expansion coefficient
(100-200℃)
ppm/K
58
59
TMA
Tensile modulus
GPa
2.3 ± 0.0
2.4 ± 0.1
JIS K 7127
Tensile strength
MPa
96 ± 2
99 ± 1
JIS K 7127
Elongation
%
8 ± 1
7 ± 1
JIS K 7127
Dielectric constant
(1MHz)
-
3.72
3.44
Electrostatic capacitance
Dissipation factor
(1MHz)
-
0.019
0.014
Electrostatic capacitance
Transmittance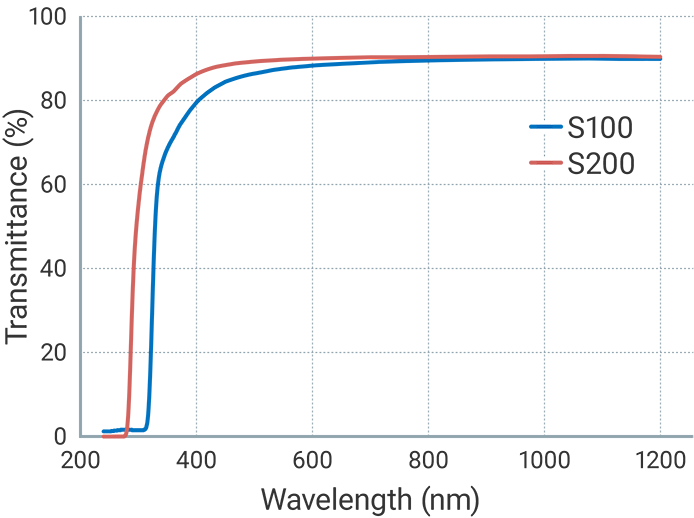 Inquiries Concerning Products
Basic Chemicals Business Sector
High-performance Products Division
Polymer Materials Department
TEL:+81-3-3283-4754 / FAX:+81-3-3214-0938