Fermeast™ SP is a dried sake yeast containing 0.2 wt% or more of spermidine(SPD). It is also rich in yeast-derived nutritional components (vitamins, amino acids, minerals, etc.).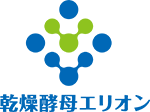 SPD is a Key to Antiaging.
Spermidine(SPD) is a type of polyamine. Polyamines are present in almost all living organisms, from microorganisms to plants and higher animals, and are components that play an important role in cell proliferation in living organisms. Putrescine, spermidine(SPD), and spermine are known as typical polyamines in the human body.
The concentration of SPD in the body decreases with aging (Fig. 1), but it can be supplemented by diet. SPD is abundant in traditional Japanese foods such as fermented foods and is an ingredient with abundant eating experience. Fermeast™ SP assists in dietary intake of SPD.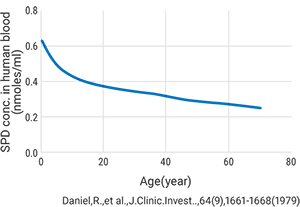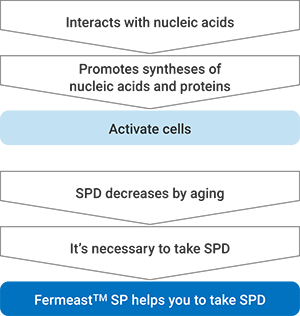 Specifications
Examination item
Value of standard
Test method
Property
yellowish-brown powder, an alien substance not recognized
Visual inspection
SPD content
> 0.2%
HPLC
Water
< 6%
Loss on drying test
Arsenic
< 2ppm(as As2O3)
Atomic absorption method
Heavy metal
< 20ppm(as Pb)
Sodium sulfide colorimetric method
General bacteria
< 1,000CFU/g
Examination of food hygiene guidance (JP)
Coliform bacteria
Negative
Fungus
< 100CFU/g
Ingredients
Analysis level (in 100g)
Energy
328Kcal
Protein
37.5g
Lipid
10.5g
Carbohydrate
40.4g
Ash
7.5g
Water
4.1g
Sodium
0.02g
*This is an analysis level of the arbitrary lot and is not value of standard.
Packing
| Size | Inner bag | Outer package |
| --- | --- | --- |
| 10kg(5kg×2bags) | plastic bag | corrugated cardboard case |
| 1kg | aluminum bag | corrugated cardboard case |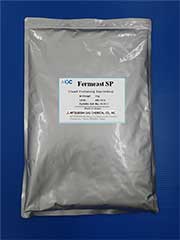 Safety Data
| text | Acute toxicity test | Mutagenicity test | 90 days repeat-dose study | 28-day repeated over -oral administration Human test (1.5g/day) |
| --- | --- | --- | --- | --- |
| result | LD50 > 5,000mg/kg | Negative | ADI > 1,000mg/kg/day | No adverse events |
Storage method
Seal and avoid moisture absorption, store at room temperature and in the dark
Expiration date
2 years from the date of manufacture
Inquiries Concerning Products
Basic Chemicals Business Sector
Life Sciences Division
TEL:+81-3-3283-4893 / FAX:+81-3-3214-0930