| | |
| --- | --- |
| Abbreviation | MeOH |
| Plant | Niigata, Saudi Arabia, Venezuela, Brunei, Trinidad and Tobago |
| Main Applications | Formalin, acetic acid, methyl methacrylate, methyl chlorides, coating compounds, synthetic resins, solvent, pharmaceuticals |
Working for a Recycling-oriented Society Centered on Methanol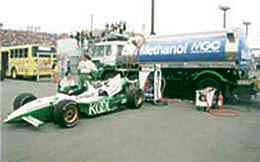 Methanol is referred to as the leading chemical due to its wide-ranging applications. Approximately 60 percent of methanol is produced from natural gas resources, and it has a diversity of final applications ranging from adhesive manufacture to agricultural chemical production, paint and varnish production, synthetic resin manufacture, synthetic fiber fabrication and even pharmaceutical raw materials.
In addition, methanol is increasingly being used as a clean energy source for the future. Taking conventional energy resource applications as an example, methanol has been utilized for direct fuel resources, MTBE (a gasoline additive) and biodiesel, and it has recently been attracting attention as a marine fuel.
What is attracting the most attention now is the possibility of a recycling-based chemical and energy chain centered on methanol. Methanol can be produced from CO2, biomass and other raw materials, and it is also an effective carrier for hydrogen, a carbon-neutral fuel. Fuel cells that directly use methanol are already in use around the world.
It will not be long before methanol is used to create a recycling-oriented society and a decarbonized society.
Methanol Downstreams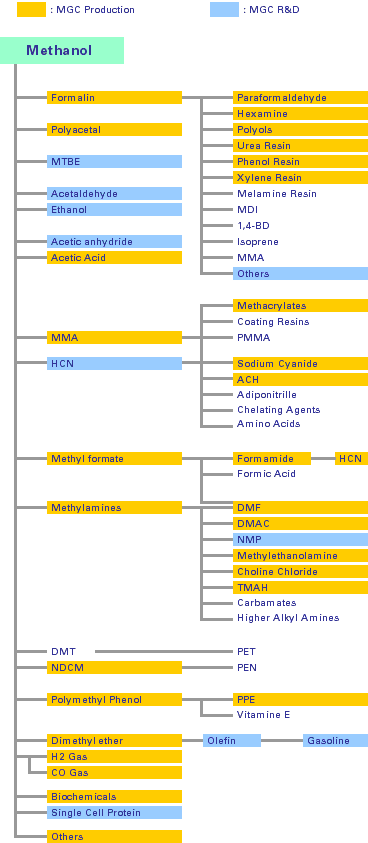 What Are the Unique Features of MGC's Methanol Business?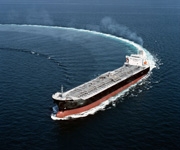 The Kozan Maru Ⅴ
MGC is the world's only comprehensive methanol manufacturer. Business activities include ownership of overseas methanol plants that use MGC's unique technologies, transportation of methanol products via private-use ships, receiving at dedicated methanol terminals owned in Japan, in-house consumption and sales for both domestic and foreign markets. In addition, MGC provides a wide range of derivative products made from methanol.
MGC's methanol business history begun with the first successful synthesis of methanol from natural gas resources in Japan extracted through its own efforts at Niigata Prefecture in 1952. Based on manufacturing, catalytic and operational technologies that have been developed since then, we have expanded our manufacturing bases globally to Saudi Arabia in 1983, Venezuela in 1994, Brunei in 2010, and Trinidad and Tobago in 2020.
At present, MGC imports approximately 40 percent of the total required volume in Japan, which imports 100 percent of its methanol.
Inquiries Concerning Products
Basic Chemicals Business Sector
Methanol Division
Marketing Department
TEL:+81-3-3283-4771 / FAX:+81-3-3287-0930