Mitsubishi Gas Chemical Receives Intel's Preferred Quality Supplier Award
March 09, 2020
 Mitsubishi Gas Chemical Company, Inc. (MGC; Head Office: Chiyoda-ku, Tokyo; President: Masashi Fujii) has been recognized by Intel as a recipient of a 2019 Preferred Quality Supplier (PQS) Award.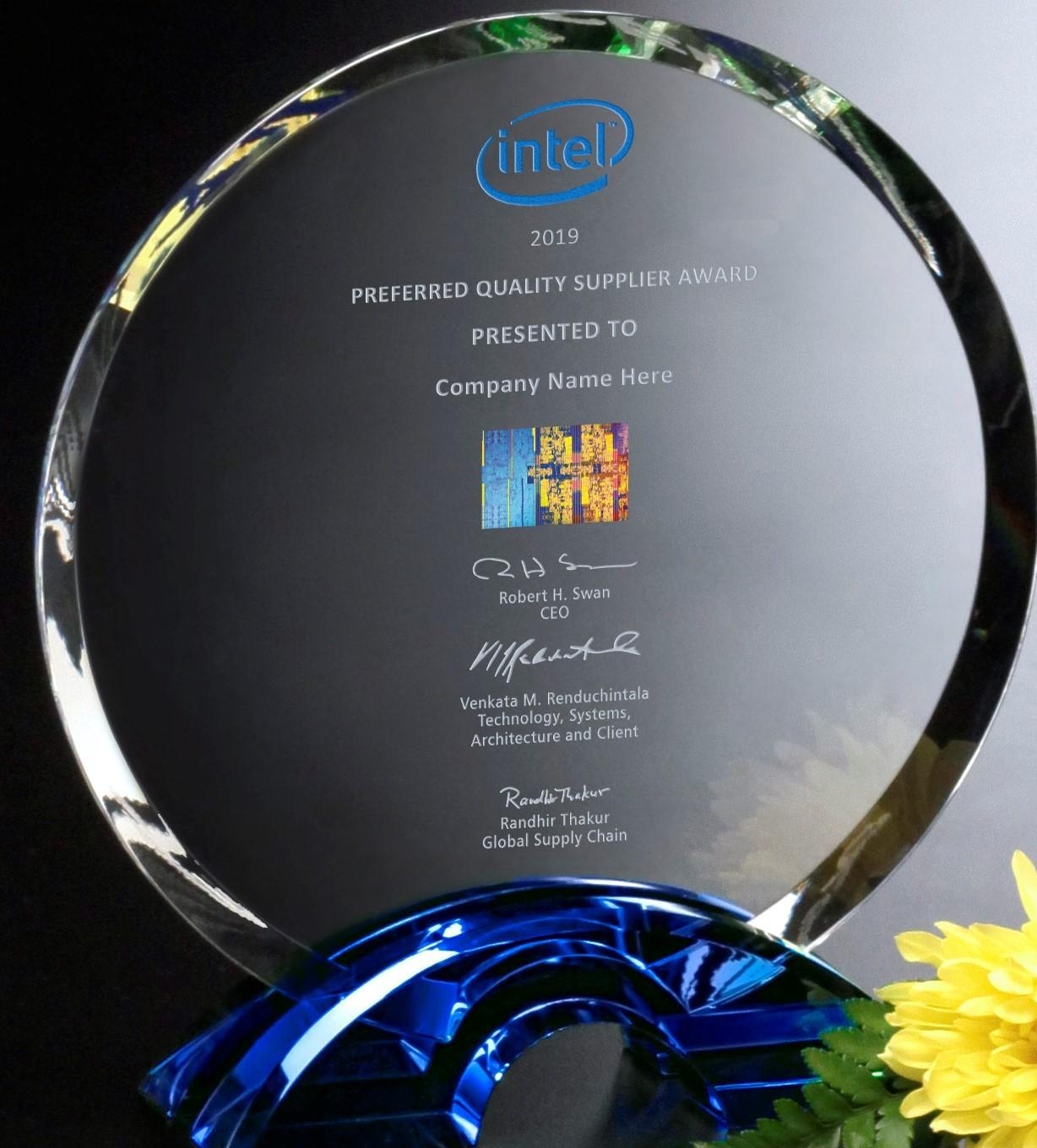 The image of PQS award trophy
 The PQS Award recognizes companies like MGC that Intel believes have relentlessly pursued excellence and conducted business with resolute professionalism.
 "I am pleased to recognize the winners of Intel's Preferred Quality Supplier Award for 2019," said Dr. Randhir Thakur, head of Global Supply Chain at Intel. "The commitment to continuous improvement and the rich collaboration with these suppliers remain crucial factors in enabling Intel to bring exciting products to market and meet the needs of our customers."
 To qualify for PQS status, suppliers must exceed high expectations and uncompromising performance goals while scoring at least 80 percent on an integrated report card that assesses performance throughout the year. Suppliers must also achieve 80 percent or greater on a challenging continuous improvement plan and demonstrate solid quality and business systems.
Additional information is available at the Intel Newsroom.
 MGC has production facilities in multiple locations, including the US, Japan, Korea, Singapore and Taiwan for global supply chain support as the world's largest supplier of super pure hydrogen peroxide and a variety of chemicals for semiconductor device. MGC will provide creative solutions in the highest quality and reliability to contribute to the further growth of the semiconductor market.
*Intel and the Intel logo are trademarks of Intel Corporation in the United States and other countries.
END
INQUIRIES
Corporate Communications Division,
MITSUBISHI GAS CHEMICAL COMPANY, INC.
TEL: +81-3-3283-5040 https://www.mgc.co.jp/eng/