Notice on Exhibit at the International Council of Museums' 25th General Conference in Kyoto (ICOM Kyoto 2019)
August 26, 2019
Presenting Oxygen-free packaging RP System™ to Preserve Cultural Properties
Mitsubishi Gas Chemical Company, Inc. (MGC; Head Office: Chiyoda-ku, Tokyo; President: Masashi Fujii) will exhibit the oxygen-free packaging RP SystemTM at the International Council of Museums' 25th General Conference in Kyoto (ICOM Kyoto 2019), a gathering of museums experts. The exhibit will be held at the Kyoto International Conference Center on September 2-4.
Cultural properties have conventionally been preserved with fumigation employing chemicals such as methyl bromide, but since this substance damages the ozone layer, a decision to completely ban its use has been in effect since 2005 thanks to the Montreal Protocol on Substances that Deplete the Ozone Layer. Therefore, other methods have been in use, such as chemical fumigation with methyl bromide substitutes, low-temperature treatment and carbon dioxide treatment.
Our company's oxygen-free packaging RP SystemTM is a chemical-free product that uses oxygen-absorbing RP agents to create an oxygen free condition (i.e. an environment with no more than 0.1% oxygen). While keeping pests and mold growth away from nonmetal cultural properties, it also suppresses rust and oxidation in metal cultural properties, especially excavated metal artifacts. The RP SystemTM is furthermore safe for the environment and the human body and provides an easy-to-use, reliable way to preserve cultural properties.
The exhibit at ICOM Kyoto 2019 will present samples of the oxygen-free packaging RP SystemTM and examples of its use, so make sure to visit the Mitsubishi Gas Chemical booth when attending the conference.
■Main exhibition content
・RP System TM
ESCAL / an MGC exclusive high gas-barrier film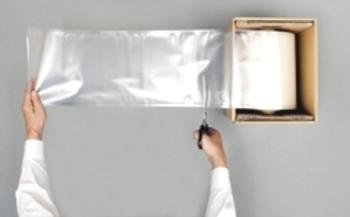 ■Schedule
 ICOM Kyoto 2019 25th ICOM General Conference
| | | |
| --- | --- | --- |
|  Exhibit Dates | : | September 2 to 4, 2019 |
|  Venue | : | Kyoto International Conference Center (ICC Kyoto) |
|  Booth | : | New Hall N09-2 |
|  WEB | : | https://icom-kyoto-2019.org/jp/ |
| | | |

【Reference】 ICOM(International Council of Museums)
The largest and only international NGO in the world dedicated to the advancement and development of museums, the International Council of Museums comprises 30 International Committees working in such fields as museum education, management, preservation and restoration, ethnology, archaeology and natural science. Once every three years, all ICOM committees gather for this general conference, which in 2019 will be held at the Kyoto International Conference Center in Kyoto, Japan.
Inquiry
Information & Advanced Materials Company
Oxygen Absorbers Division
TEL: +81 3-3283-4867